I'm Senior Lecturer in English Literature & Cultural History at Liverpool John Moores University, and I specialise in literary and cultural histories of women, gender, and feminism in Britain from the Victorian period to the present day, with particular interests in the gendered histories of widowhood, feminist historiography, and contemporary women's writing. I'm currently working on a book called The Widow: A Literary & Cultural History (Liverpool University Press), and I'm the creator of the War Widows' Stories project. I have a passion for participatory methods, working with people outside of academy, helping them tell their stories, and bringing those stories as well as my research to a wider audience. When I'm not working, I can usually be found outdoors, usually in the Peak District, running and walking with my dogs, or at my favourite bouldering wall.
I'm an AHRC Leadership Fellow (2018-2020) and a former AHRC/ BBC New Generation Thinker, and my work has been featured across a range media, including on BBC Radio 3, BBC Radio 4, BBC Radio Scotland, BBC Arts Online, ITV News London, ITV Wales, and in the Daily Express. You can listen to, watch, and find out more about these programmes and films here.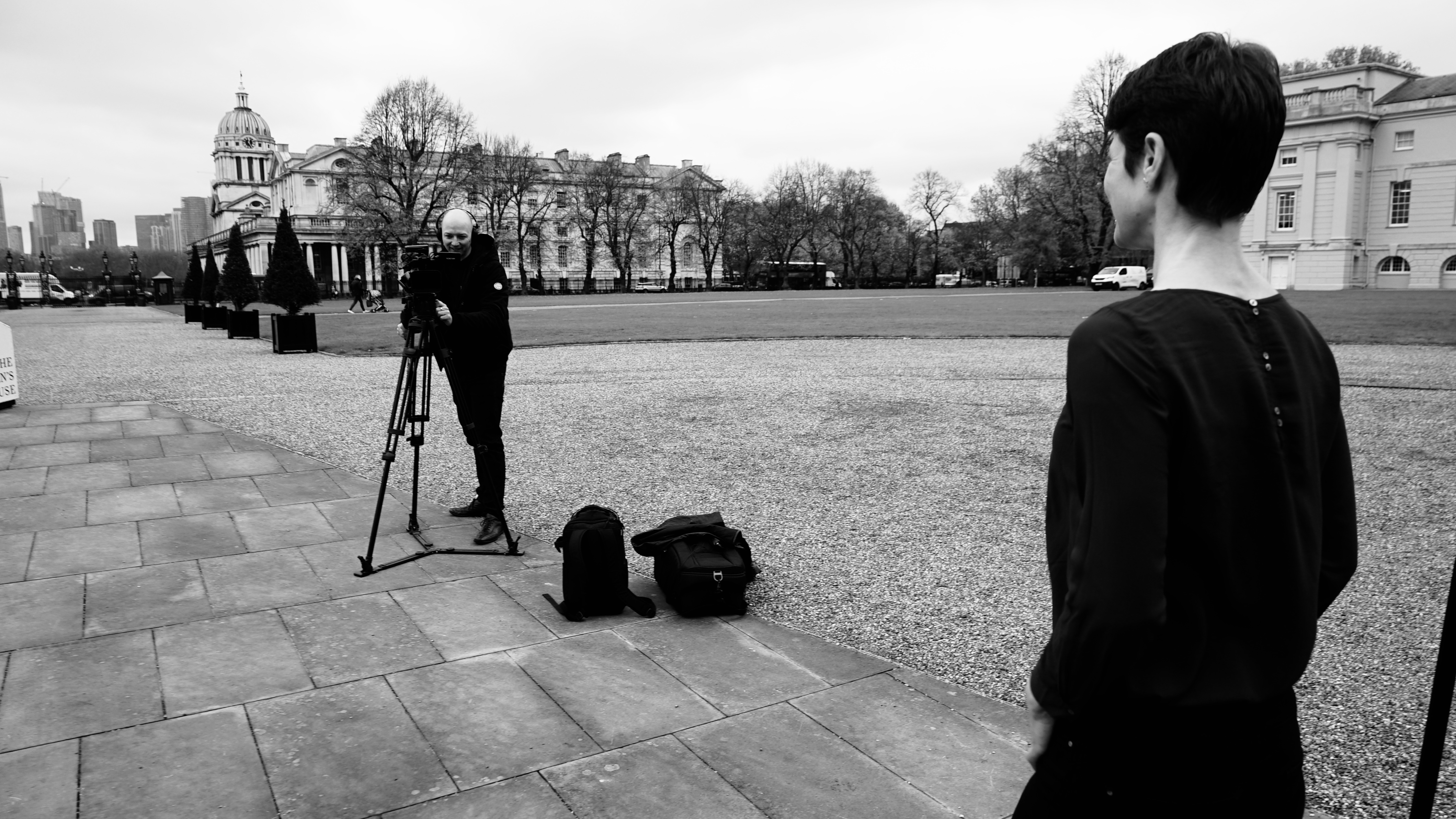 I provide consultancy services to universities and graduate schools in the form of talks and training workshops on many aspects of academic life, including early-career researcher development and using social media in an academic context. You can find out everything about my research and my teaching on this blog, and you can also view an up-to-date version of my CV. I'm very happy to receive enquiries about potential talks, collaborations, publications, consultancy work, postgraduate research supervision, and media appearances. Please get in touch with me via email or social media.
But this blog is about much more than my professional identity, even though its content – by me and by others – very much shapes it. I'm a "unlikely" academic. I grew up in Germany and come from a working-class family. I'm bilingual. My parents left school before the age of sixteen and don't speak English. I am visibly tattooed and pierced. I've suffered from anxiety and depression, and talk about this openly.
This blog is about academia and me. It's about academia and you. It's about sharing my experiences of my profession, and about sharing knowledge and skills which are too often taken for granted. It's about those academic voices which are either not heard at all, or are not heard enough. It's about challenging dominant ideas of what academics should look like. It's about redefining what it takes to be an academic and how academics are expected to present themselves, their lives, and their work. It's about making ourselves and our profession simultaneously vulnerable and stronger, so that we can help change what makes us feel inadequate, ashamed, or unprofessional. So that we can help make academia more inclusive.
It's a space that celebrates and critiques; that appreciates the advantages academia affords us and critiques the privileges it demands. If you'd like to contribute to this endeavour, you can leave a comment below, or email me here.